Have the ups and downs of the last year left you longing for a change of pace? A simpler life with the flexibility to work remotely, spend quality time in nature with loved ones and pursue your personal goals?
With a quarter of 2021 already gone, there really is no better time than now to begin planning your dream lifestyle. Emerald Investment Nicaragua has helped countless happy clients on their investment journey and is committed to helping you achieve your real estate, property management and business goals.
Spend some time here getting to know Emerald Investment Nicaragua – from our team members to our key services to our values and our commitment to quality.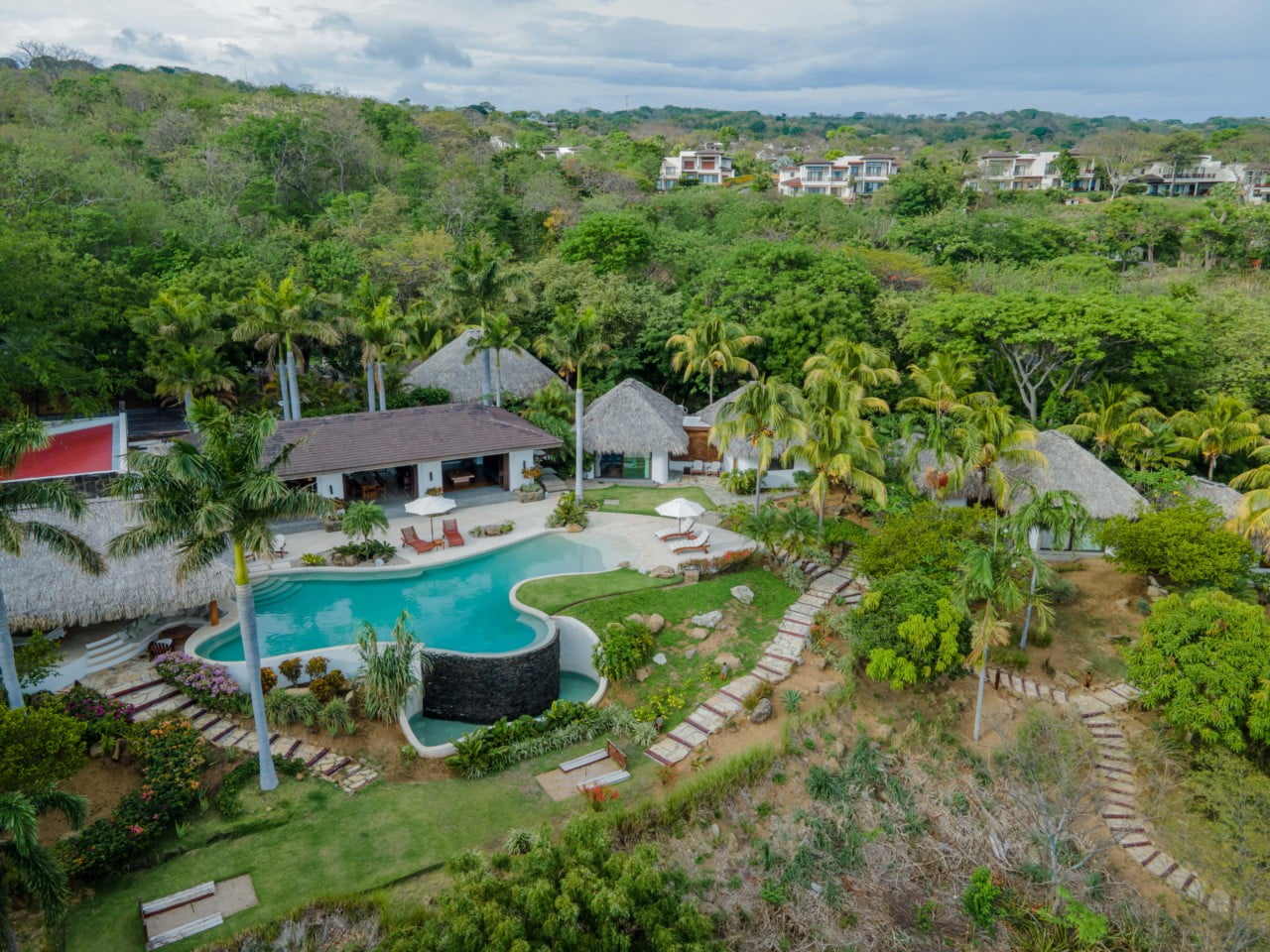 Why Choose Emerald ?
There are plenty of choices when it comes to deciding who to work with when looking for real estate in Nicaragua. At Emerald, we pride ourselves on our authenticity, our transparency and our thorough approach to each and every service that we offer.
Our team lives and breathes all aspects of this beautiful country daily and we are intimately connected to the local and expat communities that call Nicaragua home. We offer personalized, efficient and dedicated services to our clients and we focus our attention and resources on your specific needs.
Having team members who have themselves gone through the process of buying, selling, building, renting and starting a business, enables us to provide honest, up to date advice and recommendations about the property market, lifestyle and opportunities on Nicaragua's Emerald Coast. Below, we'll introduce the three key departments of Emerald Investment Nicaragua and outline how each one can benefit you.
The Three Pillars of Emerald Investment Nicaragua
Founded to help guide, advise and consult our clients on all types of investment in Nicaragua, we make a commitment to ensure that our services are secure, transparent and efficient at all times. Although the Emerald Coast is our prime area of focus, we work with agents around the country to make your investment dreams come true.
Whether you're looking to sell or buy land in Nicaragua, set up a business, need help with construction and legal services or you'd like us to manage your property – we have you covered. By supporting our clients all the way through each process, the Emerald Team is here to assist with all questions or problems you may encounter on your Nicaraguan investment journey.
As an independently owned real estate brokerage with deep connections to local and expat communities, we specialize in providing comprehensive real estate solutions to both buyers and sellers. Using our local expertise, innovative resources and strong attention to detail, we have guided many happy clients through the buying and selling process from start to finish. Thinking about investing in real estate in Nicaragua?
Browse our current listings for inspiration
Because its not always possible to manage your investment in Nicaragua "hands-on", we've created a streamlined property management and construction department that takes care of this for you. We'll assist by managing your rental property or we can help you find a short or long term rental in Nicaragua if you're relocating. Some of our current rentals can be found here. If you'd like to build a house in Nicaragua, we work with experienced local companies to provide a turnkey construction and project management service that saves you both time and money.
Looking to start a business in Nicaragua? Are you relocating and thinking about residency? Or would you like to simply consult one of our experts? With a range of personal and professional services that include legal advice, business formation, accounting, immigration consulting and banking, we're committed to helping our clients live and work with peace of mind when it comes to investing in Nicaragua. Find a full list of what we can do for you here.
Meet your Emerald Investment Team
Jackson Rowland – CEO and Broker
In 2010, Jackson built and opened what has become the most popular public hotel, bar and restaurant in the Tola area, Magnific Rock. Bringing with him all of his experience and connections he has gained through his Magnific experience, he opened Emerald Investment Nicaragua as a place to share this knowledge in order to help others with their business solutions and to safely achieve their investment dreams in Nicaragua.
Michael Skiles– Head of Property Management and Construction
After gaining fifteen years of experience in the construction industry, engineering and design solutions in the USA, Michael moved to Popoyo to build a home along with rental units and an educational space for his wife to host yoga & wellness programs. As your property management agent, Michael will focus all of his efforts on your property to give it the attention that it deserves. He prides himself on delivering a knowledgeable, personal service, ensuring every client receives a seamless experience.
Haley Grace – Broker
Haley partnered with Jackson in this Emerald venture. She is well connected, committed and invested in the Tola area and has a vast network of contacts in the region. After many years of visiting Nicaragua with her family at their home in Rancho Santana, Haley made a full-time move upon graduating college in 2012.
She has been present and engaged in both the expat and local community during her years here and had resided in Rancho Santana until recently purchasing an EcoCasita in Hacienda Iguana. Haley ensures that our clients have the finest real estate representation available. She helps her clients set and achieve their goals by listening to their needs, educating them and providing insight on the various intricacies of buying and selling in Nicaragua.
Emily Harrieth – Director of Marketing
Emily is from Managua and is in charge of Marketing, Graphic Design and Social Media. She has successfully managed the teams in these departments for Emerald Investment with enthusiasm, creativity and diligence. In order to provide the best experience to our customers, Emily is currently studying towards further qualifications to keep us up to date with a range of all new techniques for social media and marketing.
Adam Bazeley – Realtor
With roots in the Southern Hemisphere, Adam has lived and worked around the world for the last decade and brings a broad international perspective to the Emerald Team. His real estate journey began in 2016 after investing and building in the Popoyo area where he specialises today.
Holding a degree in International Relations and with strong experience in Tourism Management and Training, Adam loves the Emerald Coast for its incredible surfing and scenery, laid-back lifestyle, strong sense of community and endless opportunities. Focused on ensuring our clients are informed, inspired and intimately involved in reaching their investment goals, Adam provides valuable local knowledge, excellent attention to detail and quality customer service.
John P. Daiger – Realtor
John has been a world traveler for most of his life. His love of surfing and beautiful nature led him to discover one of Nicaragua's premier private communities – Rancho Santana – where he bought and invested in 2010. He is deeply committed to helping others with Real Estate in Nicaragua, whether it be for business, a retirement home or a portfolio building investment opportunity.
With a strong network of friends and clients both locally and internationally, John's easy-going and honest approach make him an ideal realtor to work with.
Brian Ferraro – Realtor
Brian moved to Nicaragua in 2016 after years of managing high end hotels and clientele all over the world. He began working as a Manager at Magnific Rock Hotel as he built his own business on Guasacate Beach. Owner of recreational investment properties, he operates his beach hotel, The RipHouse, as a place for guests to experience more of what this beautiful country has to offer, besides an amazing destination to vacation.
His vision of how to become an investor in real estate has led him to work with Emerald Investment Nicaragua. Utilizing his connections and knowledge of the area, Brian strives to bring you the best quality of service available.
Donald Moraga – Administrator, Auditor and Accountant
Having grown up in Las Salinas, Nicaragua, Donald has excellent local knowledge of the Emerald Coast and has witnessed the transformation of this region in recent years. Donald spent 5 years studying in Managua where he completed his Bachelor of Accounting Degree. Today he is the general accountant for the Emerald Team and handles everything related to the financial and administrative functions of the company.
Trevor Morningstar– Realtor
Trevor moved to Nicaragua in 2018. After seeing much of the world, Nicaragua is where he chose to take pause and become a full time resident. Trevor knows, through his own experience, everything that a move to Nicaragua entails. He owns and operates Giant's Foot Surf Tours, an all-inclusive surf destination in Playa Gigante.
Trevor has taken his love of providing the best possible surf vacation experience for every guest, with great attention to detail, and extended that same, careful care, to help those who are looking for property here in Nicaragua. He's your full-time eyes on the ground, always making new connections among the local community and expats, and keeping in the know of what is new and upcoming in the real estate industry in Playa Gigante, and in neighboring towns along our beautiful emerald coast.